Statue of Liberty - Statue of Freedom - Beide werden im Deutschen zur "Freiheitsstatue"?
Die "Statue of Liberty" steht auf Staten Island in NYC, die "Statue of Freedom" ziert den Ostturm des Weissen Hauses. Aber es sind eindeutig zwei verschiedene Damen mit unterschiedlichen Utensilien zu sehen. Die deutsche Übersetzung macht daraus einfach bei beiden "die Freiheitsstatue", meinetwegen auch "Statue der Freiheit". Hat dieser Begriff im Amer.-Engl.zwei unterschiedliche Bedeutungen, für die wir im Deutschen nur ein Wort besitzen? Was hat man sich dabei gedacht? Wer bringt mir das näher? Ein US-Amerikaner hier? Oder auch ein Kenner?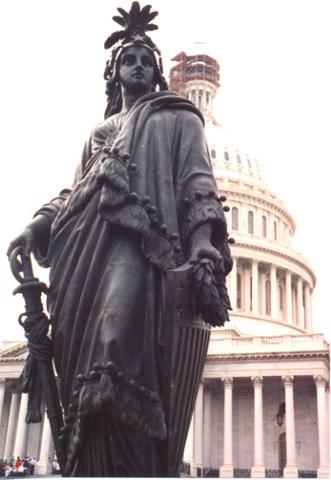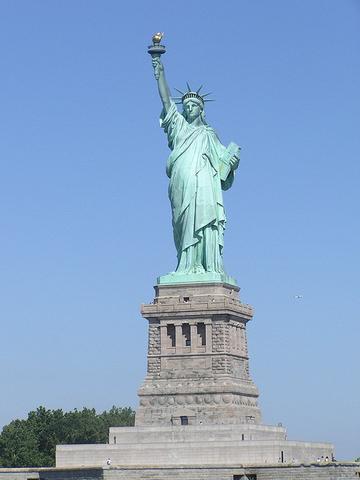 Vom Fragesteller als hilfreich ausgezeichnet
Servus.
Deine Frage wird eigentlich schon über Wikipedia beantwortet.
Die eine ( Statue Of Freedom, Washington, DC ) steht gegen Kriege Gewalt usw und für Frieden- Frieden gibt bzw schenkt Freiheit.
Die andere ( Statue of Liberty, New York City ) der Unanbhängkeit und damit der Freiheit.
Zwei Statuen- zwei gleiche Begriffe- jedoch andere Beweggründe.
Man kann auf verschiedenste Weise und Arten Freiheit gelangen.

Manchmal muss man darum kämpfen, manchmal reicht es Frieden einzuhalten.
Beides jedoch schenkt am Ende immer die Freiheit. :))


Junior Usermod
Community-Experte
USA
Die Statue of Liberty steht übrigens auf Liberty Island nicht Staten Island. Sie hat also ihre eigene Insel.